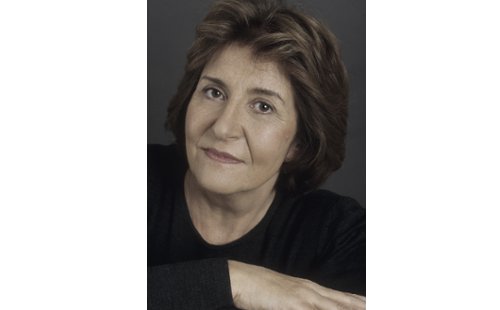 Norma FISHER is acclaimed internationally as one of the UK's leading pianists and teachers.  As a child she was recognised as 'a rare musical talent' winning an exhibition, at the age of eleven, to study with Sidney Harrison at the Guildhall School of Music.  At the age of fourteen she came to the attention of the celebrated Greek pianist Gina Bachauer who became her mentor, introducing her to the distinguished Hungarian teacher Ilona Kabos, with whom she subsequently studied. A period was also spent in Paris studying French music with Jacques Fevrier.
Her many, highly acclaimed, early performances for the BBC led to an invitation by the German radio station RIAS, in Berlin, to make her debut with the Berlin Symphony Orchestra - which launched her career in Europe. Success in the Busoni International Piano Competition as a top prize-winner followed and on sharing the much-coveted Piano Prize in the Harriet Cohen International Music Awards with Vladimir Ashkenazy, her international reputation was sealed.  During the same period she made her debut at the Proms in the Royal Albert Hall and became a favourite soloist with leading British orchestras including the London Philharmonic, Philharmonia, London Symphony, Royal Philharmonic, BBC Symphony, Hallé, Bournemouth Symphony, and the City of Birmingham Symphony orchestras.
Norma Fisher is known for her versatility as a performer, receiving recognition worldwide as one of Britain's leading pianists. This versatility extends to chamber music, which she plays with leading musicians throughout the world.  Her early relationship with the Dartington, Allegri and Delme String Quartets led to a much sought-after partnership with the Stamic Quartet of Prague, both in the UK and the Czech Republic. She has also performed regularly with the International Chamber Ensemble of Rome, Carmina Quartet and Reykjavik Wind Quintet and partnered such well known soloists as Stephanie Gonley, Alan Hacker, Maurice Hasson, Emanuel Hurwitz, Ralph Kirshbaum, Steven Isserlis, Peter Lukas Graf, Gyorgy Pauk, Hu Kun, Sylvia Rosenberg, Grigori Zhislin, Yossi Zivoni and singers Benjamin Luxon, Sherrill Milnes, Nelly Miricioiu and Sir John Tomlinson.
Her reputation as a teacher is widely established and many of her top prize-winning students are well known on the international concert circuit. She is a Professor of Piano at the Royal College of Music and a Fellow of the Royal Northern College of Music. She is invited to give masterclasses throughout the world and has taught at the International Musician's Seminar at Prussia Cove, UK, the International Summer Academy in Lenk, Switzerland and the Horowitz Foundation Summer Music Academy in Kiev, Ukraine, amongst many others. She is regularly invited on the Jury of leading international piano competitions including Gina Bachauer (USA), Horowitz (Kiev, Ukraine), Joanna Hodges (USA), Boston Grand Amateurs (USA), Newport (Wales), San Marino, Sydney (Australia), Tbilisi (Georgia) and Virginia Waring (USA), 
She is the Artistic Director of London Master Classes www.londonmasterclasses.com whose courses attract major talent from around the world to work intensively with top performers/teachers in London. In 2016 London Master Classes celebrated 28 years of offering these pres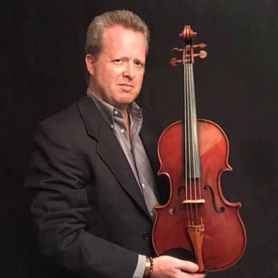 Brett Douglas Deubner
Born in San Francisco, violist Brett Douglas Deubner has established himself as one of the foremost violists of his generation. As a sought after soloist who has performed with orchestras on five continents, Deubner has redefined the role of "solo artist" and has given the viola a new standing in the world of classical music with his virtuosity, commitment to championing new music and his mentoring of this generation's young artists.
Deubner studied at the Eastman School of Music in New York where his principal teachers were Zvi Zeitlin (violin), Martha Katz (viola) and John Graham (viola). At Eastman he quickly made a name for himself performing as violin and viola soloist with the Eastman Philharmonia and leading the orchestra in Heidelberg at the Schloss Spiele Festival. After graduating, Deubner successfully landed major orchestra positions, was a founding member of several highly acclaimed chamber ensembles and was on the string faculty of leading music schools as well as participated in world renowned festivals.
As a concerto soloist, Deubner's debut with the Grammy award-winning New Jersey Symphony Orchestra premiering Lalo Schifrin's Triple Concerto resulted in numerous subsequent engagements throughout the U.S. and abroad. Deubner has gone on to perform worldwide as one of this century's most important viola soloists having with more than 80 orchestras in 11 countries to unanimous approval for "the warmth and sparkling" quality of his playing. (Doblinger Press, Vienna) To date Deubner has received over 50 viola concertos composed and dedicated to him and he has made 20 CDs on various labels such as Naxos, Centaur, Innova and Albany to critical acclaim and glowing reviews. His most recent CD release with the Orquesta de Heredia has garnered a 2019 Latin Grammy nomination for "Best Classical CD Recording".
One of the busiest viola soloists on today's concert stages, Deubner will make debuts during the 2019-2020 season with the Fort Wayne Philharmonic, the Portland Columbia Symphony, the Guayaquil Symphony in Ecuador, the Reading Symphony, the North Mississippi Symphony, and the Coastal Symphony of Georgia to name a few. Deubner will perform Richard Danielpour's viola concerto numerous times this season as well as the concertos of Joan Tower, Telemann, Vivaldi, Harberg, Mozart, and the world premiere of Daniel Perttu's "Merlin" concerto with the Perrysburg Symphony.
Recent engagements with the Grand Rapids Symphony, Knoxville Symphony, the Missoula Symphony, the National Symphony of Ecuador, the Orquesta Sinfonica de Loja, the State Symphony of Medelin in Venezuela, the Thuringer Symphoniker of Germany, the Orchestre Bell'Arte of Paris, and the Kiev Kamerata of Ukraine have garnered international praise for his unparalleled technique and powerful vocal quality.
During the 2020-2021 season, Brett Douglas Deubner will perform with the Bismarck Symphony, the Michigan Philharmonic, the Rigdewood Symphony, the Boston Civic Orchestra, Orlando Contemporary Chamber Orchestra as well as return visits to the Berklee College of Music, the Olympia Philharmonic, and the Round Top Festival Institute.
A devoted and passionate chamber music collaborator Deubner has performed with Pinchas Zukerman, Joseph Kalichstein, Andre Michel-Schub, the Tokyo Quartet, Vermeer Quartet, Colorado Quartet as well as clarinetists Guy Deplus and Alexander Fiterstein, and flutists Ransom Wilson and Carol Wincenc. Brett Douglas Deubner makes his home in the New York Metropolitan area where he is currently on the string faculty of the Aaron Copland School of Music at Queens College in New York. He is on the faculty of the Round Top Festival in Texas, the International Music Festival of Guaranda, Ecuador and is the director of his own festival in Siracusa, Sicily.Brett Douglas Deubner is endorsed by D'Addario Strings and uses Kaplan Amo. In 2017 he received the U.S. Congressional Certificate of Recognition for his committment to Music and Education. He plays on a viola made for him by Alejandro Bacelar.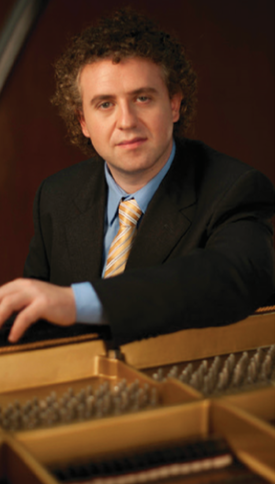 Victor Goldberg is a strikingly original yet highly sensitive and imaginative pianist whose interpretations are both innovative and genuinely convincing. He is regarded a master of focused emotion whose commanding stage presence has won him major following worldwide that transcends traditional concert circuits. He has been hailed as a performer with "astute interpretive sensibilities" by Allan Kozinn of The New York Times and has received praise from The Washington Post for his "emotionally frank style" and "technique to burn." Victor Goldberg has performed in prestigious venues such as Carnegie Hall and Lincoln Center in New York, the National Gallery of Art in Washington, DC, the Dame Myra Hess Series in Chicago, the Wiener Konzerthaus in Vienna, the Dvorák Hall of the Rudolfinum in Prague, the Oriental Arts Center in Shanghai, and Musashino Hall and Toppan Hall in Tokyo. His concerto engagements include Sofia Philharmonic, Orquesta Sinfonica de Tenerife, Brooklyn Philharmonic, and Wonju Philharmonic Orchestra in South Korea. Victor Goldberg has been recognized with numerous awards, including the Pro Musicis International Award, the Artist Recognition Award at the International Keyboard Festival (New York) and an Honorary Diploma from the Vladimir Horowitz International Piano Competition. The Israeli Ministry of Foreign Affairs has named him an Israel Cultural Ambassador. Victor Goldberg is a co-founder and the Artistic Director of Key Vive Arts Foundation, a non-profit organization dedicated to enriching the human spirit through music. Victor Goldberg has the distinction of being honored with full scholarships at three top music conservatories in the US: The Juilliard School; Manhattan School of Music, where he was the first instrumentalist in school's history to be awarded the coveted Artist Diploma in Performance; and the Peabody Institute of The Johns Hopkins University, which granted him a Doctorate in Musical Arts. In addition to his busy international performance career, Victor Goldberg has lectured and given mastster classes in prominent music institutions such as the Vienna Conservatory, Prague Conservatory, Franz Liszt Conservatory, Carl Nielsen Conservatory, California State University, Lithuanian Academy of Music and Theater, and Yonsei University. His wide-ranging interests include cinema, literature, art, and history.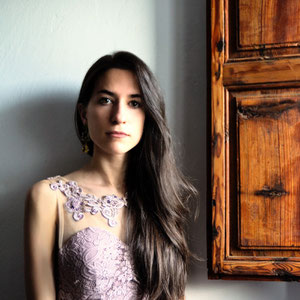 Anna Serret Almenara
Described by the press as an "optimum musician" with "unwonted abilities" and praised for her "extremely pleasant and unheard" pianism, Anna Serret Almenara has established herself internationally as one of the leading and most distinctive pianists of her generation.
Her repertoire is "impressively broad" and comprises both famous and lesser-known works from the Renaissance to nowadays. She particularly enjoys rediscovering underperformed masterworks of the past that deserve more attention and bringing them back to life in the concert stage. Not limiting herself to only interpret written music, she also "speaks the music" as an improviser.
Anna has performed as a recitalist, soloist and chamber musician in numerous series and international music festivals in Europe, both in intimate recitals and in big halls such as L'Auditori and Palau de la Música. She has collaborated with orchestras, conductors and performers from all over the world. Some of her recent collaborations include MOMA Orchestra under the baton of Bas and chamber performances with Royal College of Music violin professor Madeleine Mitchell. Some of her performances have been broadcasted on the radio and television and she has premiered works of catalan composers.
She is internationally much sought-after as a teacher and is one the most experienced of her generation in training professional pianists and musicians, given that she was appointed as a professor at Barcelona Conservatory of Music being only twenty-two years old. She also trains teachers in workshops and young talents in St Andreu College of Music. She has been invited to impart piano masterclasses in several European conservatories and universities such as London College of Music. Her classes have been defined as inspiring, enlightening, encouraging, stimulating and thought-provoking. She has been praised for her exceptional ability to convey her insights into the music and share the legacy she has received at the same time helping students to find their own voice and personality.
Anna is pioneer in Spain and one of the pioneers worldwide in the use of the new harmonic pedal, a fourth pedal patented in 2011 that brings to the piano the harmonic resonance effect. This pedal has allowed her to expand the interpretative approaches to piano repertoire. Regarding her teaching, she is also doing an innovative work using schemata since 2011 to teach piano improvisation. She is regularly invited to share her new ideas on piano performance and teaching in international congresses.
Born in Barcelona in 1988, her main piano training took place under the guidance of Professor Jordi Vilaprinyó. She is also disciple of maestros Xavier Boliart and Carles Guinovart with whom she acquired a thorough musical knowledge on harmony, composition and analysis, obtaining a deep understanding of music, present in her interpretations.
She graduated with highest first class honors with distinction in Barcelona Music Conservatory and Escola Superior de Música de Catalunya. During her studies she won several national and international prizes and was soon praised for her unique interpretations, such as Chopin's last work played as an autobiographical bar per year composition. This brought her to hold numerous concerts and conferences, publish articles in renowned specialized journals, be the subject of a documentary on Catalonia Television, collaborate with Polish embassy and inaugurate the Chopin Bicentenary celebrations in Barcelona.
After taking postgraduate and perfectioning studies with Albert Attenelle, she continued studying with Paul Badura Skoda, and broadened her formation in the Netherlands, Portugal, Catalonia and Italy. Her interest in learning also led her to receive workshops and masterclasses with more than twenty renowned piano masters from all over the world, including Vitaly Margulis, Seppo Salovius, Boris Berman, Edith Fischer, Christian Zacharias, Josep Colom, Rita Wagner, Luca Chiantore, Arthur Shoonderwoerd and Luiz de Moura Castro, through whom she has received a rich pianistic legacy and pedagogical influence.
Website: www.annaserret.com
Instagram: www.instagram.com/anna.serret
Youtube: http://goo.gl/ex1B14
Linkedin: http://es.linkedin.com/in/annaserret
Facebook: www.facebook.com/anna.serret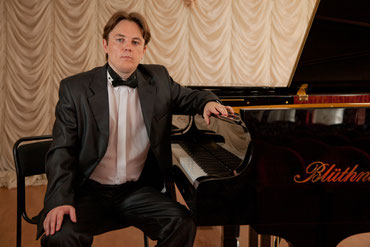 Alexander Vitalyevich Chernov was  born in 1975 in Ekaterinburg (Russia). In 1982 he entered the specialized music school of the Ural State Conservatoire named after M. P. Mussorgsky and studied under world well-known teachers Anna  Arshavskaya, Natalya Litvinova, and Irina Renova. Since 1991 he studied in the class of  world famous musician Evgeny Levitan, professor of the Ural State Conservatoire, Honored Worker in the Arts of the Russian Federation. Later he continued his education in the class of Professor Evgeny Levitan as a student of the Ural State Conservatoire named after M. P. Mussorgsky which he had entered in 1993. In 1998 he graduated with Honors from the Conservatoire and in 2001 he finished the post-graduate course. He is a prize-winner of the following music competitions:
- I International Vladimir Krainev Young Pianists Competition (Kharkov, Ukraine, 1992). The First Prize, special prize of "The Virtuosos of Moscow" chamber orchestra directed by Vladimir Spivakov.
- VIII International José Iturbi Piano Competition (Valencia, Spain, 1992).
- International Maria Canals Piano Competition (Barcelona, Spain, 1999).
- International Piano Competition "New Acropol"(Madrid,Spain,2001).
- IX International Pacific Piano Competition (Richmond, Canada, 2003).
- International Performers Forum "Art and Education of  21 century" (Mantta, Finland-Stockholm, Sweden, 2011),1 Prize.
-Carnegie Hall American Protegee International Concerto Competition (New-York,USA,2013),2 Prize.
- International Art Competition (Amsterdam,Holland,2014),1 Prize.
- London Grand Prize Virtuoso Piano Competition (2016),1 Prize.
- Vienna Grand Prize Virtuoso Piano Competition (2018),1 Prize.
- International Piano Competition "Nikolay Rubinstein"(Paris,France),1 Prize.
- World Music Competition (Vienna,Austria,2018),1 Prize.
Participant of 10 Tchaikovsky International Competition (1994).
Alexander Chernov has gained good experience in performing solo and chamber concertos as well as with the orchestra in many prestigious concert halls of Europe (Germany, Italy, Spain, France, Ukraine, Finland, Sweden, Russia/including concerts in the Bolshoi Hall of the Conservatoire in Moscow/) and America (USA/including performances in New York in Carnegie Hall,Rockefeller Univercity/,Austria /Musikverein/, Canada) and others with many outstanding musicians such as Vladimir Spivakov and "The Virtuosos of Moscow" Chamber Orchestra, Sarah Caldwell (Boston Opera), Manuel Galduf (Spain), Eugeny Brazhnik (Russia), Dmitry Liss (Russia),Enhe and many others. His performances were also broadcast on radio and TV.
Alexander Chernov is a participant of different world International music festivals both in Russia and abroad.  A. Chernov is active as a concert-giving pianist, performing in different cities and towns of  Russia and abroad. He also took part  in the masterclasses of Vladimir Krainev in Moscow (Russia).He passed performing and pedagogical internship in Moscow State Tchaikovsky Conservatory(head Elisso Virsaladze). Very often he himself ran a masterclasses as a performer and a piano-teacher in different cities of Europe and also in Vancouver and Richmond (Canada).
He also was awarded by Prizes of  Governor of Sverdlovsk region and Mayor of  Ekaterinburg,and marked by Honorary Sertificate of Ministry of Culture of Chelyabinsk regione "for high performances achievements".
In 2000-2008  he worked as a teacher of the special piano chair at the Ural State Conservatoire named after M. P. Mussorgsky (Ekaterinburg). Since 2010 he has been working as an associate-professor of the special piano chair at the Chelyabinsk  State Academy of  Culture  and  Arts. Among his students are 8 prize winners of  International music competitions.Also he is a member of organizing Committee of  International Stanislav Neuhaus Piano Competition(Chelyabinsk).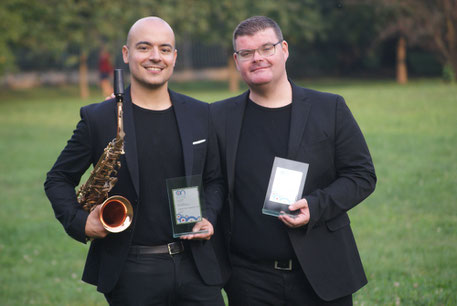 Duo Sciolto  Formed by saxophonist Alexandre Gallego Medal and pianist Gabriel López Rodríguez, was created at A Coruña Conservatory and made its debut in 2016 at the prestigious chamber music competition Salieri Zinetti in Verona. They were awarded Third Prize and Cicerone Music & Art Special Award among more than 90 groups from all around the world. Since then they have received Top Prizes in IMKA Competition (2018), Muse Competition (2019), 2nd Prize in  Onstage Competition (2019) to name a few. These and others accomplishments resulted in invitations to perform at important theaters in Spain, Greece and Italy. They have also made recordings for radio and TV and collaborated with the Galician Association of composers.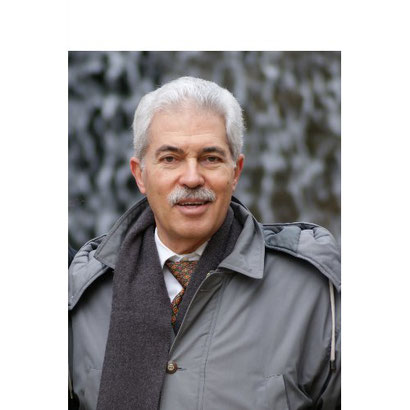 Giancarlo TAMMARO Passionate of music since he was a child, he actively played classical guitar. His name appeared in the "Dizionario chitarristico italiano" ("Italian guitar Dictionary" - Ed. Berben, 1968). He never stopped taking care of humanistic culture and classical music. Convinced of the importance of live music performance and awareness in listening he has a long experience in managing and presenting hundreds of both private and public concerts.
He also became art director and organizer of many concert seasons, as, recently, "Assunzione Musica" (Parioli, Rome) and "Il Suono di Liszt a Villa d'Este" (Villa d'Este, Tivoli, Rome) in cooperation with Colle Ionci Association, reaching now its 5th edition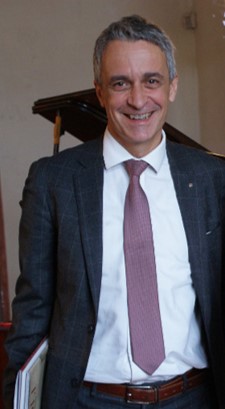 Luca PALMAS trained at the school of distinguished musicians such as: Mario Conter, but also Alexis Weissemberg, P. Badura Skoda, B. Bloch.
Member of Palmas Piano Duo since 1998 with his sister Cristina.  "The Duo Pianistico Palmas is highly talented and unfailingly musical" (Fanfare 2009)
Winner of 7 first prizes in national and international competitions; in 2011 Palmas Piano Duo was recipient of Honorary Mention at the 12th International Web Concert Hall Competition, USA. Awarded Honorary Mention in 2012 at TIM (Tournoi International de Musique) in Paris.
The Duo guested on Italian Rai Radio Tre on Swiss RSI (Radio of Italian Switzerland) Radio Classica, Radio Vaticana, Radio 4 (Netherlands).
The Duo performed throughout Italy: Rome ("Il suono di Liszt a Villa d'Este"-Tivoli, Premio Musica Roma-Palazzo Barberini, Teatro Euclide), Milan ("MiTo Fringe", EXPO in città-Villa Litta), Turin (Festival Musicale della Riforma), Cremona (Teatro Ponchielli, Auditorium della Camera di Commercio), Padova (A.GI.MUS); but also in Switzerland and France.
Their discography includes two Cds  for the Italian Label "La Bottega Discantica", that were praised by the international press (Fanfare Magazine-USA, Classical Music- UK). The first cd, with the  world première recording of Dvořák's Dumky, in the composer's original version for piano duet and the Quintet op. 1 by Ernö Dohnányi, was released in 2008. In the occasion of the bicentenary of Robert Schumann (2010), the Duo recorded the Quartett op. 47 and Quintet op.44, in the version for piano duet by Johannes Brahms  and Clara Schumann.